A St. Xavier High School student has made a pledge to a west Louisville sports complex.
LOUISVILLE, Ky. (WDRB) — A St. Xavier High School student has made a pledge to a west Louisville sports complex.
Justin Durik, a senior on the track team at St. X, has had to overcome some injuries in his career, but he's never lacked a safe place to train.
"It's so easy to get lost in our own privileges," he said.
A video recently motivated Durik to raise money and awareness.
"It showed students running full sprints in the halls of their school," he said.
The video showed students training in the halls of their school, because it's too dangerous to run outside.
"That really just hit me," Durik said. "It baffled me that in our back yard, here in Louisville, there are students who didn't have access to a safe place to run."
That motivated him to raise $125,000 for the Urban League Sports and Learning Complex at 30th Street and Muhammad Ali Boulevard in west Louisville.
David Durik and his wife, Justin's parents, are not only supporting their son's mission: They're matching Justin's pledge.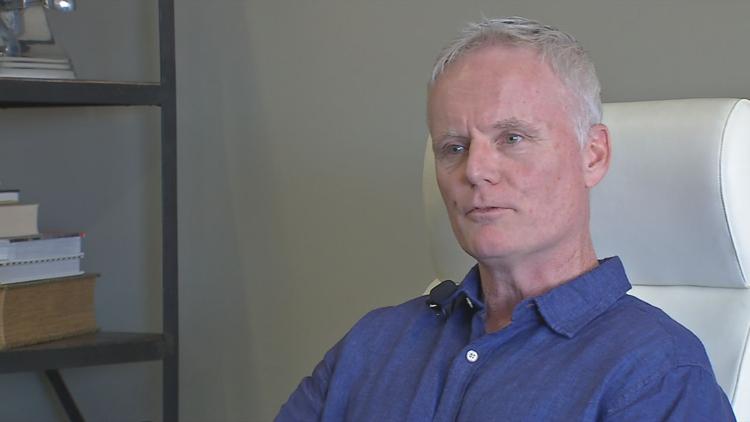 "He said, 'Dad, I think if we could raise a quarter of a million dollars, that would be meaningful,'" David Durik recalled from a conversation with his son. "And I said, 'Yes, That would be meaningful."
Sadiqa Reynolds, president and CEO of the Louisville Urban League, said Justin Durik's pledge will help with the project and hopefully send a message.
"What I see in Justin is what more of us need which is this idea that but for the grace of God, there go I," Reynolds said. "He's a senior in high school, and he's raising $125,000 for a facility that he may never use."
And Justin Durik hopes his pledge will build an important bridge.
"We live in one Louisville here," he said. "Not one that spans the Ohio River, but one that spans that Ninth Street divide from the east end to the west end. So often, we get talking about west end, east end, the south end, when in reality, the people across that Ninth Street divide, they're really no different than I am."
David Durik said any donations made through the Urban League's website that include Justin's name will be included in the match.
Copyright 2019 WDRB Media. All Rights Reserved. 
Source: St. Xavier student raising money for west Louisville sports complex | News | wdrb.com