LOUISVILLE, Ky. (WDRB) — The Louisville Urban League is teaming up with Thorntons to expand its brand-new sports and learning complex in the city's west end.
The first-ever nonprofit Thorntons convenience store will open in the new Norton Healthcare Sports and Learning Center. Plans for the store were announced Wednesday morning.
The public will be able to access the store from both the inside and the outside of the sports complex. The goal of the store will be to help feed economic development and revitalization in the underserved area.
Thorntons is footing the bill, and every single dollar of profit it makes will go to the Louisville Urban League.
Additionally, the company said it is buying into the league's mission to encourage job growth in the area. The store will be a training and recruiting site to help place people in Thorntons jobs and move up in the company.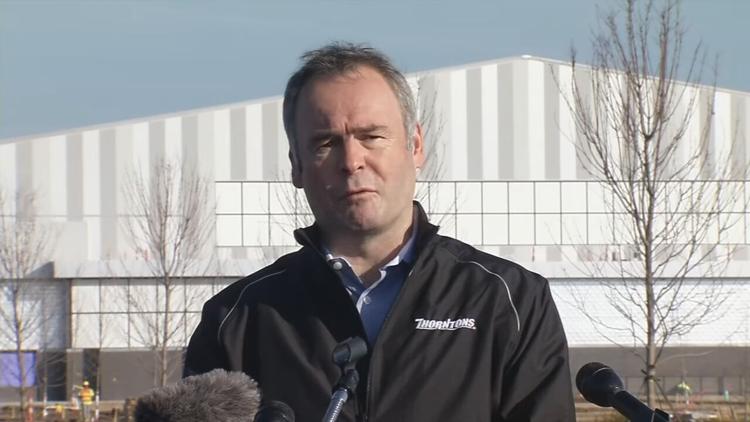 "We passionately believe about diversity, equity and inclusion, and I think this is a way of providing some equity back to the community," said Simon Richards, president and CEO of Thorntons. "And it comes in the form of reinvesting some money and also supporting some of the wonderful programs Sadiqa and the Louisville Urban League does, and their mission."
Sadiqa Reynolds, CEO of the Louisville Urban League, said the partnership is desperately needed and will help the complex keep its bills paid, even if it struggles during its first few months as it operates during a pandemic.
The store will be open to the community seven days a week, even if the sports complex is not open. The store also plans to showcase local business products.
It's slated to open just after the complex does, sometime early in 2021.
Copyright 2020 WDRB Media. All Rights Reserved.
Source: Thorntons to open first-ever nonprofit store in west Louisville sports complex | News | wdrb.com